Eco-Design Regulation 2021
Eco-Design Regulation 2021
The Eco-Design guideline applies to refrigerators and shelves from March 1st, 2021. The aim is for manufacturers to develop energy-efficient products and thus to reduce environmental pollution. The Eco-Design Regulation was introduced by the European Union and only applies to newly manufactured refrigerated shelves.
Requirements of the Eco-Design Regulation:

Energy Labeling
Customer Information
Product design
Product Lifecycle
Energy
Consumption
Labeling
The energy consumption labeling supports the implementation of the Eco-Design guideline, the aim of which is to obtain easily understandable information on the energy efficiency of the product. In this label, products are classified according to their degree of effectiveness and on a scale that ranges from A to G. The so-called energy efficiency index (EEI) was introduced in order to be able to calculate the energy efficiency of the various devices. Minimum performance thresholds are specified for the products. The products must be within these thresholds in order for them to be placed on the market.
General Information
of the Label
Refrigerators
The label with the energy-related information printed on it can be found on every new cooling device upon delivery. Whether or not the retailer shows the label in store is up to him.
Delivery
The supplier has to enter the product labels in a European product database, the so called EPREL database.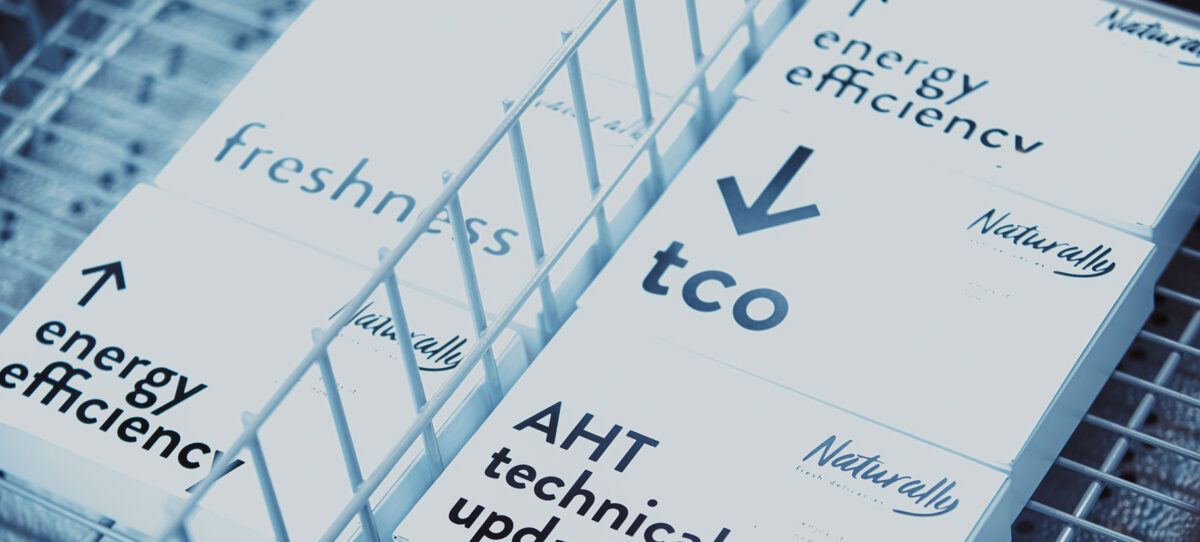 Product Lifecycle
In order to follow the product lifecycle, additional requirements were specified in the guideline:
Repair and maintenance information must be accessible 2 years after the device has been commissioned
Spare parts must be delivered within a maximum of 15 working days
Spare parts must be available 8 years after the last device was put into operation
To avoid environmental pollution, requirements for dismantling and material recovery must be met.
Information about AHT Spareparts can be found here.
Differences between the energy efficiency laben and the type plate:
Type Plate

On the Type Plate you will find data such as:
Type
Construction year
Voltage
etc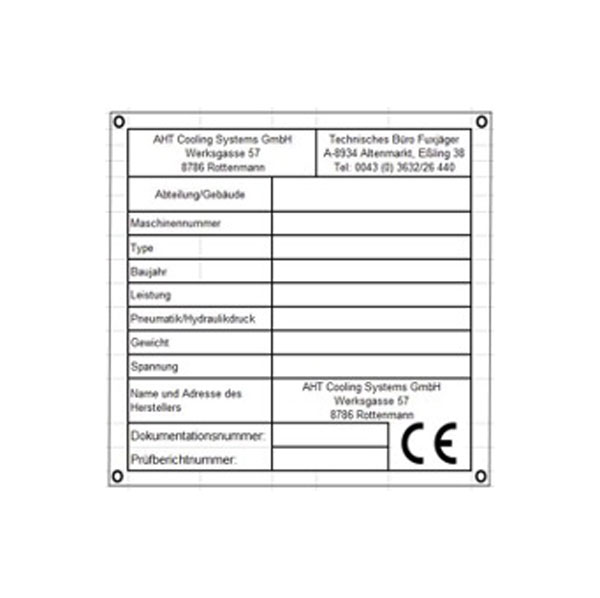 Energy Label

The so-called energy label also provides important information about the cooling device, which relates to the device's energy consumption.
Unlike the nameplate, it is supplied with the device without being glued on and can be attached by the dealer himself. But this is not an obligation.
Easy and accessible information
The guideline stipulated that condition guides and websites should be easily and freely accessible to the user:
Instructions for installation and maintenance
Cleaning
Contact data for repairs, addresses, websites
Duration of the guarantee
Period of availability of spare parts
Instructions on how to find the model information